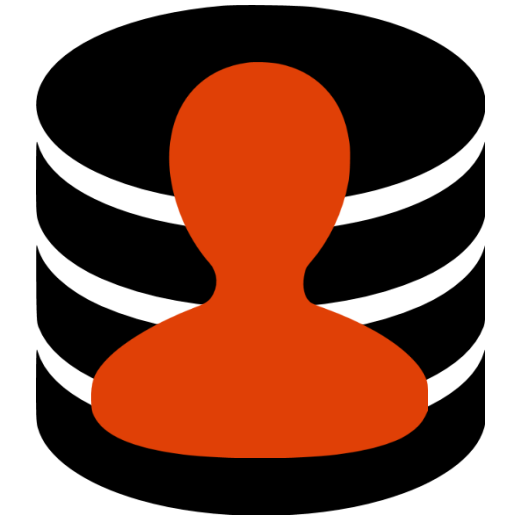 Automated Students
a managed service for
Arkansas Public Schools
by
CAMTech Computer Services, LLC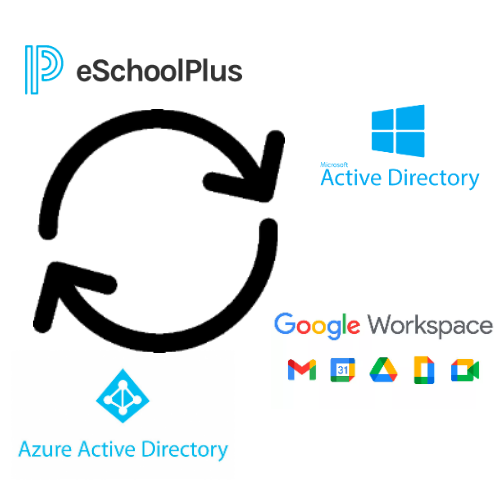 How much time do you spend dealing with individual student accounts?
How long does it take to get their information synchronized in all of your other systems?
How long does it take for an error to be caught or corrected?
How do you know for sure that students are in the correct security groups or organizational units for policies?
How long does it take to get login credentials to students and issue them a device?
Are you notified in a timely manner when a name change occurs?
Do you clean up your Active Directory and Google Workspace for accounts that shouldn't exist anymore?
Automated Students is designed to establish a workflow that starts with your data in eSchoolPlus to address these issues and more. Automated Students automatically creates and manages student accounts for their entire K-12 experience.  By treating student accounts as a configuration management scenario we check to make sure student accounts are always in a known state and in the correct Organization Unit, Security Groups, and moving them as needed. Utilizing Google Cloud Directory Sync and Azure AD Connect we sync that data into our Cloud Services. Everything stays structured in such a way that policies are easy to manage via organizational units or security groups that are fully managed and synced for you.
Student accounts automatically move between Organizational Units for their School and Grade.
Automatically rename accounts when name changes in eSchool.
Avoid duplicate name collisions by choosing a student account naming template.
Security groups/mail distribution groups are built per campus and grade.
Password Reset rights can easily be assigned to district personnel per building.
Disabled accounts are disabled and moved out of the way.
Returning student accounts are reactivated and moved into its proper OU and groups.
System generated random passwords are automatically uploaded to Google Drive and can be automatically shared with teachers whom they are scheduled to.
Sync to Clever
Automatically upload up to date students, teachers, staff, and schedules.
Automatically upload a full year schedule that is always correct. The default Cognos reports do not always put students in the correct classes if they switch hours. If you're using Clever rosters to manage any testing you know how import correct rosters are!
Automatically pull the correct email address for students from Active Directory so they are ALWAYS correct in Clever.
Manage staff roles for School Tech Lead with fields from eSchool.
Pull all Active Directory accounts and add them as Clever Portal Users only.
Guardian Deduplication for GoGuardian Parent Portal.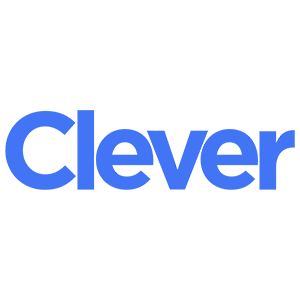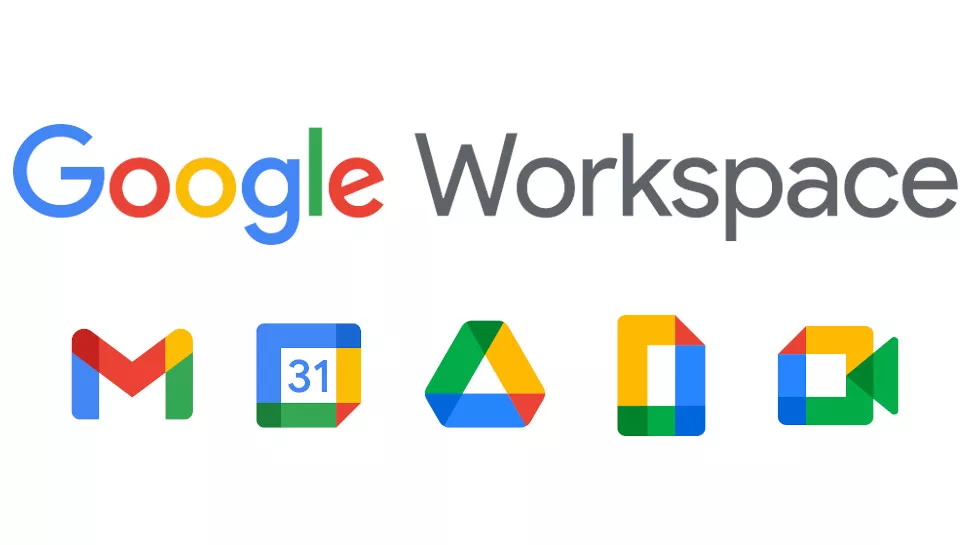 Google Cloud Directory Sync
Keep users in their correct Organizational Units.
Policies can be structured and applied to All Students, Individual Schools, or Grades.
Suspended users are moved to specific OU to not interfere with automatic licensing features.
Suspended Users can be deleted after X months.
Can create Google Classrooms and keep rosters in sync for building and grade levels.
Set and ensure moderation rules are configured for student distribution groups.
Set student profile photos to a campus or district logo.
Azure Active Directory
Automated Students ensures your UserPrincipal field is properly populated for Azure AD Connect.
If your district has the latest Microsoft EES with A3 licensing you can configure password write back to Active Directory. Students can change their password by logging into their Microsoft Account.
Managed security groups ensure you can target licenses and apps to the correct student accounts.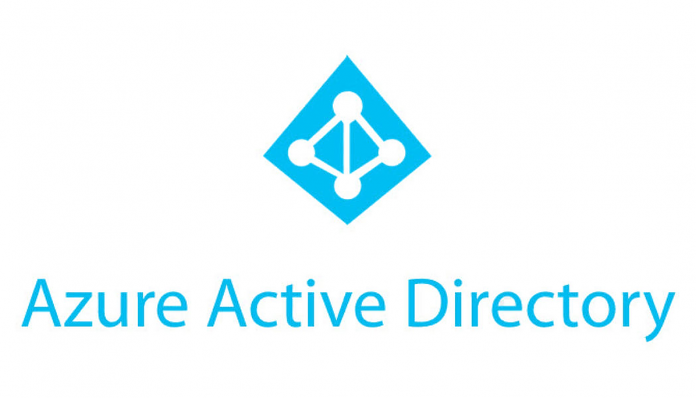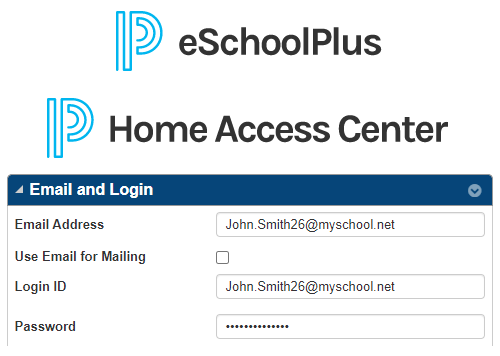 Manage Student Email and HAC Logins
Push correct student emails back in to eSchool.
Enable HAC access for Students and Guardians automatically.
Set student passwords to a known/system generated password.
Distribute HAC Access Codes to Guardians and Students.
Distribute HAC Access Codes to building personnel through Google Sheets.
Home Access Center Chrome Extension to automatically select school and enter username for students.
Generate CSV Files for other Systems
Automatically generate CSV Files and upload after every run to third party systems.
Exports are uploaded to Google Drive so you can upload manually and review files when needed.
Precreated Reports for products such as HMH, HMH Remediation Products, Destiny, eTrition, RTI Scheduler, Edficiency, etc.
Custom Reports and automation can be added at any time!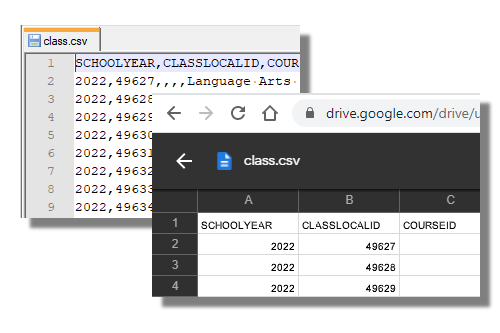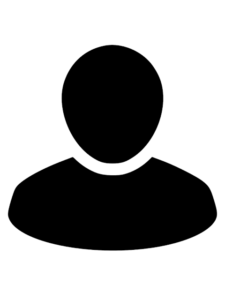 Student Photos
Hosting photos for eSchool is included in the Automated Students subscription

Automated pull from Google Drive OR p

rivate SFTP credentials

Private URL for your School Images

Blank Avatar if missing photo

Configurable Access (Public, State, DIS Public IP)

Automatic Resizing and Rotating if pulling from Google Drive
Initial Configuration
8K+ Students
Initial Configuration of Automation System

Configuration of Google Cloud Directory Sync

Configuration of Azure AD Connect

Preparing/Cleanup AD by matching existing accounts to Student ID numbers.

Configuration of 3rd Party Syncs

Bugs and fixes for a year
Renewal
8K+ Student Enrollment
Continued Consulting for automation processes.

Option for new features

Bugs and fixes for a year
Initial Configuration
1K+ Students
Initial Configuration of Automation System

Configuration of Google Cloud Directory Sync

Configuration of Azure AD Connect

Preparing/Cleanup AD by matching existing accounts to Student ID numbers.

Configuration of 3rd Party Syncs

Bugs and fixes for a year
Renewal
1K+ Student Enrollment
Continued Consulting for automation processes.

Option for new features

Bugs and fixes for a year
Initial Configuration
1K- Students
Initial Configuration of Automation System

Configuration of Google Cloud Directory Sync

Configuration of Azure AD Connect

Preparing/Cleanup AD by matching existing accounts to Student ID numbers.

Configuration of 3rd Party Syncs

Bugs and fixes for a year
Renewal
1K- Student Enrollment
Continued Consulting for automation processes.

Option for new features

Bugs and fixes for a year